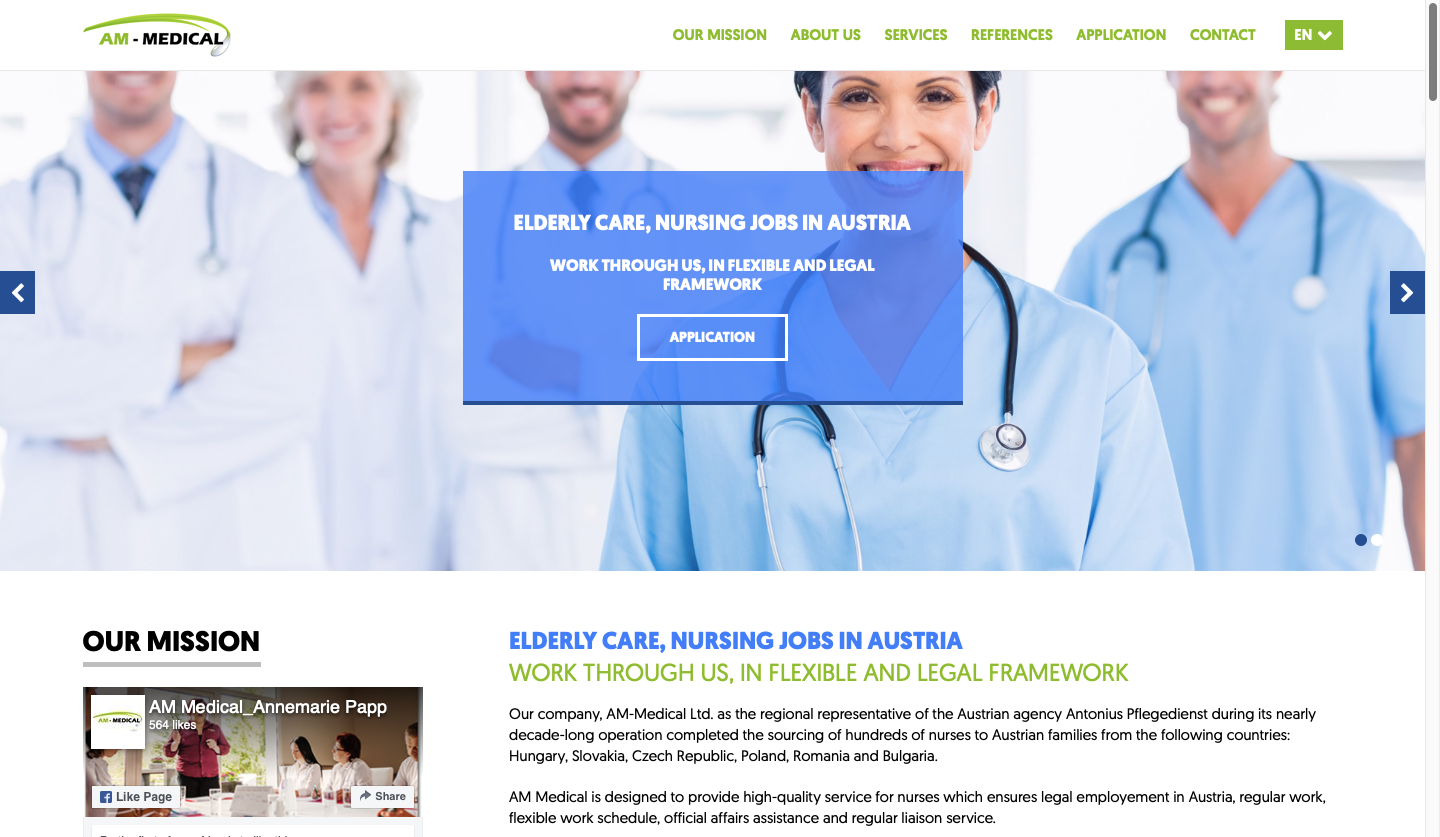 AM-Medical
Category: Nursing, work outsourcing
AM-Medical as the regional representative of the Austrian agency Antonius Pflegedienst during its nearly decade-long operation completed the sourcing of hundreds of nurses to Austrian families from the following countries: Hungary, Slovakia, Czech Republic, Poland, Romania and Bulgaria.
AM-Medical is designed to provide high-quality service for nurses which ensures legal employment in Austria, regular work, flexible work schedule, official affairs assistance and regular liaison service.
Web development strategy

Web design management

Website content management

Coordination of developers

Client consultations

Follow-up: reviewing the completed site, checking all changes.